We've probably done an air conditioning or heating installation in your neighborhood.
Enter Your Info in the Form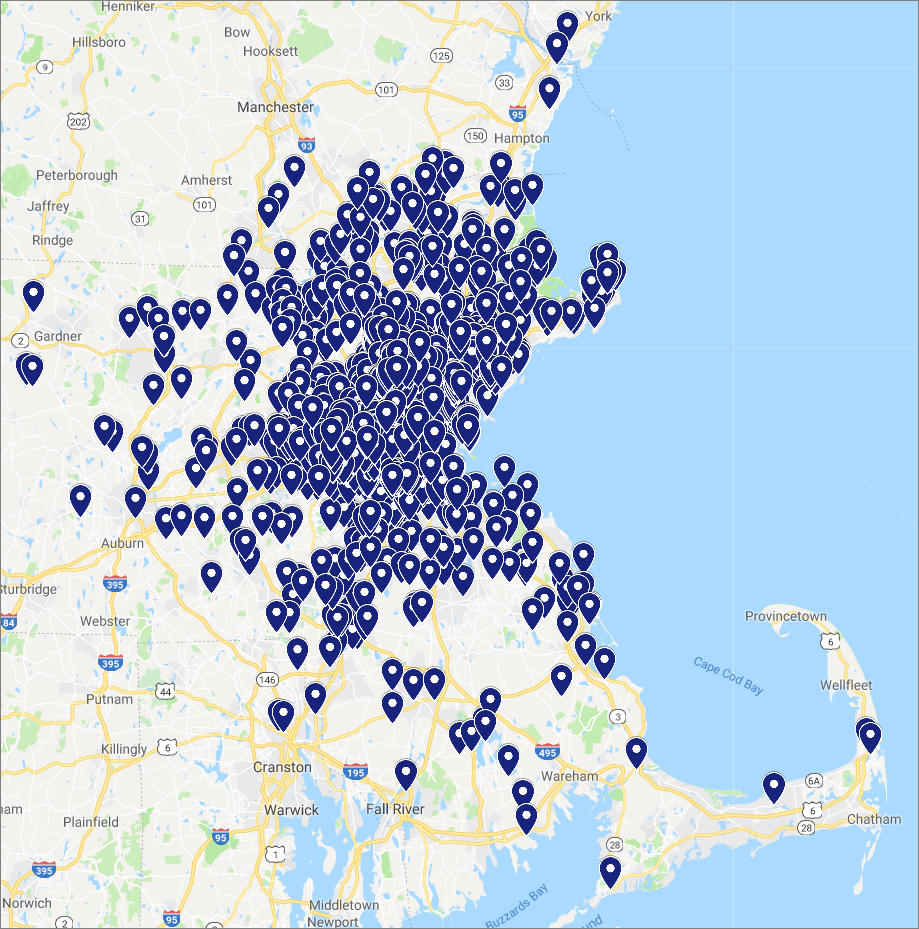 We have done thousands of ductless heating and air conditioning installations all over the greater Boston area, so let us know where you live, and how you'd like us to contact you, and we'll publish a story about an installation like yours.
The more you tell us, the closer we'll get to a story just like yours.
If any of these sounds like your situation, let one of our comfort consultants tell you about your options:
Bonus rooms that are too hot to use all summer or too cold to use in winter.

Historic homes where new ductwork would damage the integrity of the construction.

Big family rooms that have hot or cold spots.

Additions where your current ducted system can't get the job done.

Converted attics or basements that never feel comfortable.

Rooms with large glass exposures.

Bedrooms, especially master where your home comfort system just isn't always getting it done.

High utility bills.
Thanks again for visiting. We look forward to helping you with your home comfort needs!